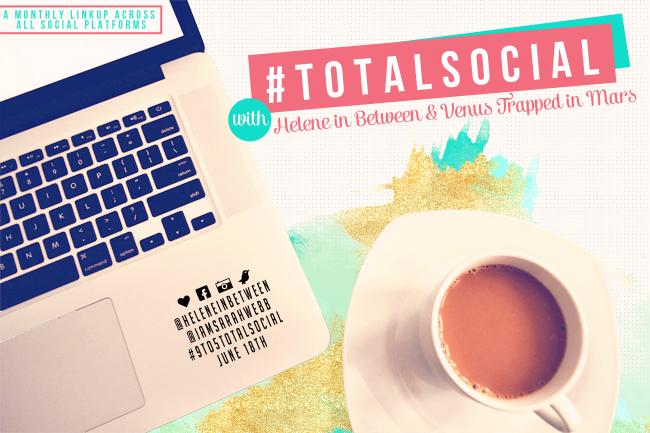 I'm going to state the obvious and apologize in advance for breaking the blogging rule of only posting once a day. But in all reality, I'm not that sorry. I noticed that everyone and their mother was joining in on this #totalsocial today and I wanted to join them didn't want to be left out! I don't know about you, but I love getting a glimpse in to other people's days, so I figured maybe someone would want to know a little more about mine!
My day to day isn't really all that thrilling, and it definitely doesn't look the same each day! I get to the office around 8am, usually a good half hour before either of my other coworkers, and leave around 5 (if I don't have any meetings). My job is about 40 minutes from home, but luckily I can take country back roads the whole way there. I work at a University, but there are only two other people who have offices in the same suite. I like to get in early (because I hate being late) so that I can catch up on my emails and read a few blogs in the morning. When I first started my position was to write health related policies for the school, but has since then evolved into much much more.
I walk over this saying everyday as I enter my building.
My job on the daily can include any of the following: grant writing, student services, grant coordination, building development, campus reservations, and fundraising development. I do a little bit of a lot of different things, but that's part of what makes it interesting. I'm in and out of the office a lot for meetings with local organizations, people on different campuses, and local government agencies. I love getting out of the office for meetings because it helps break up my day and gives me something different to stare at then a blank wall. I unfortunately don't get to travel all over, and my job isn't ultra-glamorous, but I've gotten to network with tons of people and learn many different skills through this position.
My little office . . . note the blanket that I always have in my chair or on my lap!
My job is currently grant funded, so I am still trying to figure out exactly what's next. The end date is still to be determined, and what my position looks like after that is still unknown. While I don't like the constant feeling of uncertainty about what the future holds, I guess that's growing up huh? Sometimes I'd love a little more clarity, but I need to be okay with living in the moment and just figuring stuff out. But if someone would like to figure stuff out for me, I'd totally take you up on the offer!